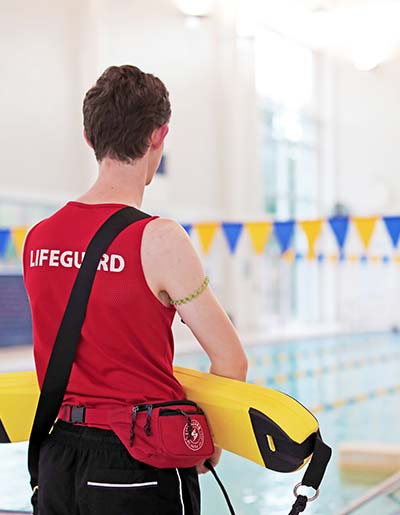 Swim lessons are a precious investment. Knowing how to swim can save your life, or even someone else's.
Our certified YMCA instructors have taught thousands of children and adults to swim through our nationally-accredited swim programs. Our swim lessons will give you lifelong skills to help you be safe in and around the water, but there's more to YMCA swim lessons than learning to swim. We want our students to build confidence in the water, meet new people, and develop a lifelong passion for swimming!  
Starting April 2022, the YMCA of Owen Sound Grey Bruce swim lesson report cards will be available online to our members. Have your child's membership card ready and click the link below to review their swim report card.
To ensure you get a spot in your lesson of choice, we strongly recommend that members visit their ACTIVE Net account and mark their favourites to register for lessons.
On registration day, it is fastest to go through ACTIVE Net to ensure you get your first choices
Alternatively, members can visit our Welcome Desk in person. Due to staff shortage, we will not be conducting registration by phone or email.
Registration Dates:
Members: September 6, 2023 at 11:00AM
Public: September 8, 2023 at 11:00AM
Please call 519-376-0484 ext. 226 if you know your child will not be attending lessons or volunteering. We will inform your child's Instructor.
In order to ensure you are completely satisfied with your swim experience, please review our Pool Policy prior to arrival.
All YMCA memberships include one group swim lesson per session.

Transitioning Between Swim Lessons
Children who have started but not completed the Preschool program can continue in the Learn-to-Swim program once they are 6 years old. Preschool levels contain similar content to the Learn-to-Swim levels. Content and teaching style are geared towards the age of the participants
Refer to the chart below, along with your child's report card to determine which level your child should be registered in.
| Level you were registered in | If you were INCOMPLETE, register in | If you were COMPLETE, register in |
| --- | --- | --- |
| Bobbers | Otter | Otter |
| Floaters | Otter | Otter |
| Gliders | Otter | Otter |
| Divers | Otter | Seal |
| Surfers | Seal | Seal |
| Jumper | Seal | Dolphin |
Comparison chart as of February 2011. The chart should be used as a guide only. These are program equivalencies. For example, if your child has successfully completed Red Cross Swim Kid 1, they would enrol in YMCA Seal level.
Red Cross Swim Preschool
YMCA
Starfish
Splashers (3-18 months) (parented)
Duck
Bubblers (19 months – 3 years) (parented)
Sea Turtle
Bubblers (19 months – 3 years) (parented)
Sea Otter
Bobbers (unparented)
Salamander
Floaters / Gliders
Sunfish
Divers
Crocodile
Surfers
Whale
Surfers
Jumper