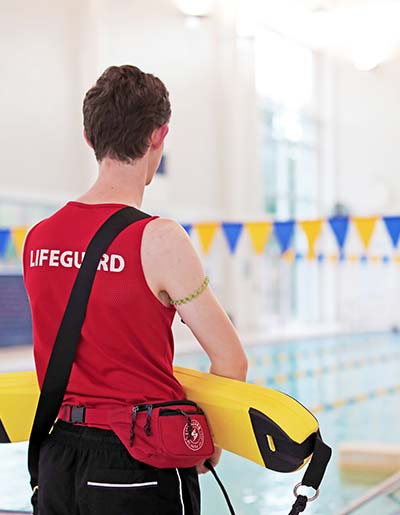 Swim lessons are a precious investment. Knowing how to swim can save your life, or even someone else's.
Taught by certified YMCA instructors, our swim lessons will give you lifelong skills to help you be safe in and around the water. But there's more to YMCA swim lessons than learning to swim. We want our students to build confidence in the water, meet new people, and develop a lifelong passion for swimming!
We have taught thousands of children and adults to swim through our nationally-accredited swim programs. Swim programs are offered for all ages, beginning as young as six months. Lessons run during all program sessions. Class sizes are limited for safety considerations; please register early.
Members can visit their ACTIVE Net account to register for lessons, or email support@osgb.ymca.ca or call 519-376-0484 ext 0. See the schedule for lesson times below.
Spring 2021: Begins April 5
Registration Dates:
Members: March 23 at 10:00 AM
Public: March 30 at 10:00 AM
Please call 519-376-0484 ext. 214 if you know your child will not be attending lessons or volunteering. We will inform your child's Instructor.
In order to ensure you are completely satisfied with your swim experience, please review our Pool Policy prior to arrival.
Download the swim lesson schedule here:
All YMCA memberships include one swim lesson per session. Additional lessons are half the cost of the public rate. Fees are listed under each lesson below.
Transitioning Between Swim Lessons
Children who have started but not completed the Preschool program can continue in the Learn-to-Swim program once they are 6 years old. Preschool levels contain similar content to the Learn-to-Swim levels. Content and teaching style are geared towards the age of the participantsRefer to the chart below, along with your child's report card to determine which level your child should be registered in.
| Level you were registered in | If you were INCOMPLETE, register in | If you were COMPLETE, register in |
| --- | --- | --- |
| Bobbers | Otter | Otter |
| Floaters | Otter | Otter |
| Gliders | Otter | Otter |
| Divers | Otter | Seal |
| Surfers | Seal | Seal |
| Dippers | Seal | Dolphin |
Comparison chart as of February 2011. The chart should be used as a guide only. These are program equivalencies. For example, if your child has successfully completed Red Cross Swim Kid 1, they would enrol in YMCA Seal level.
Red Cross Swim Preschool
YMCA
Starfish
Splashers (3-18 months)
Duck
Bubblers (19 months – 3 years)
Sea Turtle
Bobbers (19 months – 3 years) (parented)
Sea Otter
Bobbers (unparented)
Salamander
Floaters / Gliders
Sunfish
Divers
Crocodile
Surfers
Whale
Surfers
Dipper
(Incomplete: Ready for RC Swim Kids 3 or 4)
(Complete: Ready for RC Swim Kids 4 or 5)
Learn to Swim and Star Levels (6 years and up)
| Red Cross Swim Kids | YMCA |
| --- | --- |
| Red Cross Swim Kids 1 | Otter |
| Red Cross Swim Kids 2 | Seal |
| Red Cross Swim Kids 3 | Seal |
| Red Cross Swim Kids 4 | Dolphin |
| Red Cross Swim Kids 5 | Swimmer |
| Red Cross Swim Kids 6 | Star 1 |
| Red Cross Swim Kids 7 | Star 2 |
| Red Cross Swim Kids 8 | Star 3 |
| Red Cross Swim Kids 9 | Star 4 |
| Red Cross Swim Kids 10 – incomplete | Star 5 |
| Red Cross Swim Kids 10 – complete | Star 6 |
COVID-19 Safety for Swim Lessons
We have adapted our Swim Lessons in order to comply with safety protocols. We thank you in advance for your patience and understanding.
Class Size
Our class sizes will be smaller than before as participants must be spaced out with a 15-minute changeover time to help with physical distancing in change rooms.
Parent/Guardian Participation
All children under the age of 6 must have a parent/guardian in-pool to assist your child.
For participants over the age of 6, lessons begin and remain in a depth of water your child can touch or is comfortable swimming in, before moving to deeper water.
Your child may have regressed and is not at the level they were in before. If you are unsure which class to place your child in, please call our Customer Service team at 519-376-0484, ext.0 for assistance.
Private lessons: child must be able be comfortable in water on their own or have a parent in the water with them.
Symptoms
If a child is ill, has symptoms, or was sent home from school they may not attend lessons that night.
Change Rooms
All participants, including parent/guardian participants, MUST come dressed ready to enter the water. Infants will be permitted a diaper change into a swim diaper once signed in.
Please do not come early to a lesson. Arrive with just enough time to remove clothing and for a quick shower before entering the pool deck.  Please wait on a red dot and wait for the instructor to provide you with instructions.
Ensuring physical distancing is important! Parents/guardians need to ensure children in change rooms maintain physical distance from other participants.
Masks
Instructors will be teaching on deck. When instructors need to demonstrate skills or be in the water they will be wearing face shields.
Masks are required in change rooms, but may be taken off immediately before showering. Then replaced and worn onto the pool deck. There are hooks available for your mask once on the pool deck.