Make your workout work for you!
Our certified personal trainers can help you improve your cardiovascular fitness, muscular conditioning, endurance, flexibility, and can further improve your body composition through both traditional and innovative techniques.
Whether you're just beginning to work out on a regular basis, or maybe you're an athlete looking to get to the next level, we have trainers that specialize in different disciplines. Whatever your goals, our personal trainers can help you:
Stay motivated and committed to your workout program
Change up a stale exercise routine with fresh approaches to your workout
Reduce the risk of injury by learning proper techniques
Get the results you want
Find new ways to challenge yourself
Prepare you for an event or condition you to live healthier, longer
Get Started
Individuals wishing to access Personal Training must have an active membership.
Learn more by visiting our Fitness Centre desk or calling 519-376-0484 ext. 208.

You'll be matched with a trainer and together you'll find a time that works best for you.



Purchase personal training packages at our Welcome Desk.
Start with your Goal Consult (if applicable), where you'll sit down with your trainer to discuss your goals, nutrition, progress and other health topics.
We'll keep you motivated and on track to reach your fitness goals!
1 Hour
of Personal Training
Train with a certified coach
5 Hours
of Personal Training
Train with a certified coach

Incl. 1 hour Goal Consult
10 Hours
of Personal Training
Train with a certified coach

Incl. 2 hour Goal Consult
Cancelled, Rescheduled or Missed Appointments
We require 24 hours advance notice to cancel or reschedule a session. If you 
cancel, reschedule or
miss
 your appointment without 24-hours notice, the scheduled session will be deducted from your purchased package. We understand that emergencies do occur. You may cancel or reschedule a session for emergency reasons up to two times a year by giving us a minimum of 3-hours notice. 
To reschedule or cancel, please call 519-376-0484 ext. 208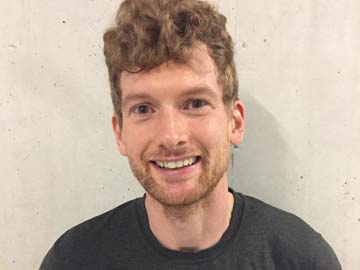 Trevor is well known at the Y for hosting high-energy workouts like W.O.W., Cardio, and Bootcamp. He channels this energy into personalized workouts that are effective in reaching your goals.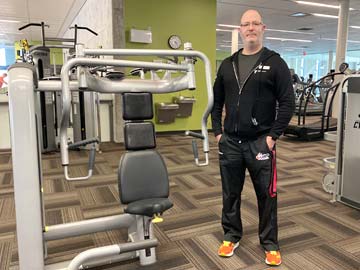 Michael first started at the Y after realizing he needed to get his own health in check. He now takes pride in helping people navigate weight-loss in a simple way with meaningful impact. He aims to establish healthy habits and lifelong change.
What our members have to say