"Education is not the filling of a bucket but the lighting of a fire" – William Butler Yeats
Learning is a never-ending journey; one that can take you wherever you want to go. By building literacy, life and social skills, you'll be equipped with the knowledge that can lead to better grades and job opportunities, and for all of us, a better future for our community.
YMCA Employment Services, Community Initiatives, and Health, Fitness & Aquatics offer workshops, tutorials and training designed and proven to help clients with job search and career decision making, financial planning, youth awareness and health and safety. Read descriptions below and click the red button below each course to learn more, find upcoming dates and times, or register now.
Select a course category above or search for specific courses using the Search bar. Leave blank to view all courses.
Standard First Aid/CPR-C/AED or Health Care Provider (HCP)
YMCA Health, Fitness & Aquatics Facility or On-site at Your Location
2-Day Full Course Certification or 1-Day Re-certification available at our Health, Fitness & Aquatics facility or we can come to you.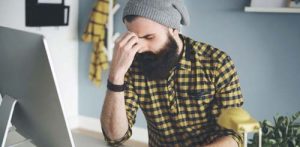 Self Care
During this workshop you will gain a better understanding of what anxiety is, how to recognize when you're anxious, uncover your own triggers, and learn different ways to cope.
Register & Learn More »