"Education is not the filling of a bucket but the lighting of a fire" – William Butler Yeats
Learning is a never-ending journey; one that can take you wherever you want to go. By building literacy, life and social skills, you'll be equipped with the knowledge that can lead to better grades and job opportunities, and for all of us, a better future for our community.
YMCA Employment Services, Community Initiatives, and Health, Fitness & Aquatics offer workshops, tutorials and training designed and proven to help clients with job search and career decision making, financial planning, youth awareness and health and safety. Read descriptions below and click the red button below each course to learn more, find upcoming dates and times, or register now.
Select a course category above or search for specific courses using the Search bar. Leave blank to view all courses.
Train For a New Career - Essential Skills Supportive Care
YMCA of Owen Sound Grey Bruce Employment Services

If you're interested in starting a career in healthcare, or are currently working in an entry level healthcare position and would like to upgrade your skills for career advancement opportunities, the Essential Skills Supportive Care program will provide you with the skills training you need to succeed.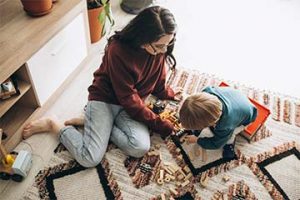 Youth Awareness
Learning to care for kids of all ages is a big task and takes practice. Our Babysitting Course covers all areas with a focus on personal safety of the babysitter themselves. Students will develop skills that will help them find and prepare for a babysitting job, care for kids of all ages, deal with difficult situations, help them prepare safe and fun activities, help them make safe choices while babysitting and provide Basic First Aid.
Register & Learn More »