Partnered with the Board of Directors, the YMCA of Owen Sound Grey Bruce Leadership Team is committed to building healthy communities.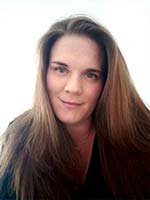 Sarah lives in rural Grey County where she resides with her family and serves her local community, living the YMCA values of caring, honesty, respect and responsibility. With over 15 years of operational and strategic leadership experience in health and social services, and having been responsible for local, regional, provincial and nationally-renowned programs, Sarah is an experienced and enthusiastic community leader who is known in the Grey Bruce community as someone who is passionate about building strategic and collaborative relationships that drive efficient, effective service delivery and positive outcomes for clients, staff and the communities at large. Sarah holds a Master in Nursing degree (University of Toronto) and is a Certified Health Executive (Canadian College of Health Leaders).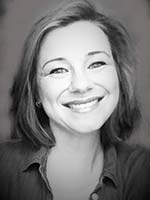 Manager; Human Resources, Health, Fitness & Aquatics
Carrie joined the YMCA of Owen Sound Grey Bruce in 2017. After many years working in the private sector, Carrie fell in love with the non-profit sector while volunteering with Home and Community Support Services – Day Away program in Meaford. She leapt at the chance to join the YMCA when the opportunity was presented. Carrie has over 20 years' Human Resources experience overseeing national, and international Human Resources operations, strategy, and organizational growth. She is a strategic, forward-thinking leader, and life-long learner committed to giving back to her community through her work. She is a strong believer in the mind-body connection and is grateful to be able to support community members, grow in spirit, mind, and body. Carrie holds a Bachelor of Arts in Sociology from McMaster University, a Post Graduate Diploma in Human Resources Management from Humber College, and a certificate in Human Resources Law from Osgoode Hall Law School. Carrie is a Certified Human Resources Leader and former certified Global Human Resources Professional. Carrie is a member of the Human Resources Professional Association – Grey/Bruce and 100 Women Who Care – Grey/ Bruce. Carrie and her husband have two grown daughters and reside in the Municipality of Meaford with their two fur-babies (aka "the Ding-Dongs"). She enjoys camping, reading, the arts and the many outdoor activities Grey Bruce counties offer. She and her husband also enjoy being billet parents during hockey season (Go Attack Go!).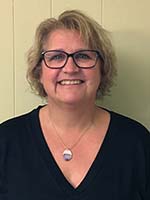 Cyndy has been a long-time leader in the child care sector. A Registered Early Childhood Educator (RECE), Cyndy has worked in the child care field for over 33 years, including 29 years working for the YMCAs of Cambridge & Kitchener-Waterloo, holding the positions of Supervisor, Director of Operations, and eventually becoming General Manager where she provided strategic leadership and tactical oversight of 15 licensed child care and youth development programs. Cyndy also provided leadership for the Student Nutrition Program that included contract oversight of delivery partners on behalf of the Ministry of Children, Community and Social Services. Cyndy has also served her profession as an elected council member of the College of Early Childhood Educators that has included chairing the Registration Committee and the Finance and Audit Committee. On a personal note, Cyndy and her husband John are parents to 4 adult children and they have 3 beautiful granddaughters. As a family, they love spending time on the waters of Georgian Bay; boating, swimming and exploring the shoreline.
Born in Welland and raised in rural Niagara with two sisters and a brother, Nic gained an appreciation for the outdoors skating on frozen puddles in the driveway and collecting sticks with the family's yellow lab Skeena. After high school and a brief manufacturing stint in Hamilton he went on to study Geography and Outdoor Recreation at Lakehead University in Thunder Bay, Ontario eventually earning a Bachelor of Arts degree. During this time, he worked at Old Fort William and became an accomplished builder of birch bark canoes. Returning to Niagara he found work in the tourism industry in which he supervised and performed in up to 600 live shows a season. This work also certified him as a commercial scuba diver and supplied him an opportunity to aid staff veterinarians in procedures with a variety of species from bears to belugas and bison. In the fall of 2012, he became aware of an opportunity to live and work in beautiful Grey Bruce and moved to Annan with his wife and two children and joined the YMCA as Maintenance Supervisor in the brand-new HFA center.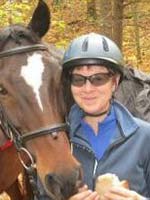 Susan has been associated with the Y from a young age taking swimming lessons, the babysitting course and being involved with Leader Corps.  From there, she started participating in fitness classes and fitness programs in the conditioning room.  She obtained a business administration diploma from Georgian College and prior to coming to the Y, she was the Accountant at the Bruce Grey Owen Sound Health Unit for a number of years. Susan joined the Y team in 1996 as Finance Director, a position she enjoys to this day. Susan lives in Georgian Bluffs with her husband and two jack russells. In her spare time, she is busy with her horses and dogs which have been her passion since childhood.
Manager; Community & Employment Services
Susan was born and raised in Grey County. After completing a four year Honours Bachelor of Social Work degree at Laurentian University she worked for a few years with Ausauble Springs Family Services in Milton. When she was offered the position of Employment Advisor for the YMCA, working out of our Hanover office, she jumped at the chance to return to Grey County and join the Y team. That was almost 34 years ago! As part of a commitment to lifelong learning she completed courses at Western University to earn a certificate in Volunteer Sector Non-Profit Management. Currently she is the Manager of Community & Employment Services. During her tenure she has enjoyed a number of positions, saw many changes in government and led a creative and dynamic team of staff to deliver a changing and consistently growing number of programs. She values the fact that our YMCA is able to be responsive to community need and has successfully sought out funding opportunities when necessary in order make that happen. In her spare time Susan enjoys reading, walking local trails, going to Stratford theatre and is looking forward to training her new puppy and entering some obedience trials.