Drop your child off and attend a fitness class, work out in our Fitness Centre or hit the pool. You'll have peace of mind knowing your child(ren) will enjoy the interactive atmosphere of our Stay 'N Play room, supervised by our experienced staff.  They will socialize with other children and play to their heart's content while you take time to look after your own wellness.
Parents must remain in the building while children are in our care. This is a drop-in, first-come, first-serve program for children ages 0-5.
Hours of Operation
Tuesday: 8:50-10:05 a.m. and 10:15-11:30 a.m.
Thursday: 8:50-10:05 a.m. and 10:15-11:30 a.m.
Fees
$10.00 per 1.25 hour session
General Information
Payment is due in advance at the YMCA Welcome Desk or online on Active NET. 
Spaces are not guaranteed; staff may need to limit the number of children admitted for safety reasons if we reach capacity.  
No child will be released to a person not authorized by the parent or guardian. Photo I.D must then be presented at pick-up time.
Infants will be given a bottle as directed and diapers will be changed. Light snacks will be served.
Clearly label all diaper bags, bottles and pacifiers.
Please make staff aware of any specific instructions, allergies or circumstances that may affect your child's stay.
Please do not bring your child to the service if they are not feeling well in order to protect the health of other children and staff.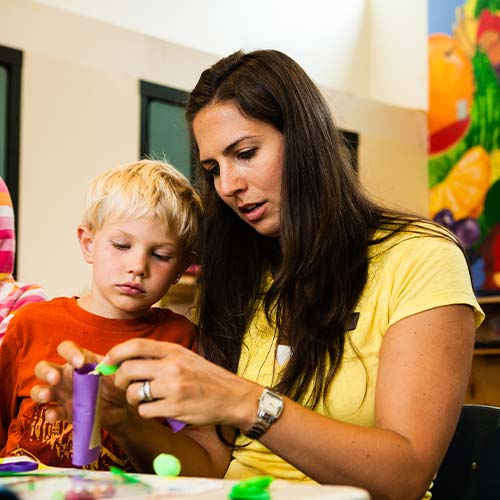 Rise and Shine is our new child care program for children ages 2-4. The active, energetic and inquisitive preschooler will be kept busy with a variety of activities in this registered, weekly program. We believe play-based learning helps children get ready for school.
Each class includes circle, story, crafts, and active play. Please bring children in weather appropriate clothes as we may utilize the outdoors when possible.