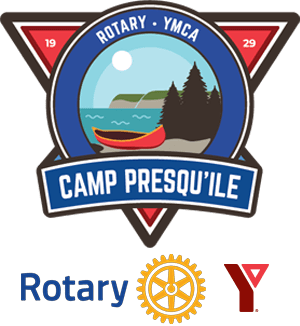 Camp Registration NOW OPEN!!
10% Sibling Discount
Receive 10% off your purchase price when you register 2 or more campers.
Join Us for a Summer of Fun at Camp Presqu'ile
Rotary YMCA Camp Presqu'ile is owned and fully funded by the Rotary Club of Owen Sound and is operated on behalf of the Rotary Club by the YMCA of Owen Sound Grey Bruce. Since opening in 1929 we have been focused on providing an enriching learning experience in the outdoors that can sparks joy in the lives of all the children that attend camp. Located North West of the city or Owen Sound, Camp Presqu'ile covers 14 acres of beautiful Georgian Bay shoreline.
With our community focus we are able to create an environment that children and youth feel comfortable and safe to explore their interest and find out what makes them special and unique. Every member of our community is responsible for helping one another and support each other to reach their goals during their time at camp.
At Camp Presqu'ile every day is an adventure with a variety of programs each camper gets to choose from. Campers have the opportunity to take part in canoeing, kayaking, archery, arts and crafts, drama and more.
Whether this is your first time away from home or you're a seasoned camper we're sure we have a program length that will fit your summer schedule! We can't wait to see you at camp this summer!
Please note session in July begin on Sunday and end on Friday. Sessions in August begin on Monday and end of Saturday.
Each day, campers can choose their own programming during our six daily program blocks.
Land and water-based programs are available, each with their own individual focus. While some programs have levels campers can progress through, others tap into their creative side.
By encouraging campers to choose their own programming, this ignites their passions and helps develop skills and confidence they will use throughout their life.
Whether you are canoeing in the bay, making a craft, shooting a bullseye or learning how to survive in the outdoors there is something for everyone at Camp Presqu'ile!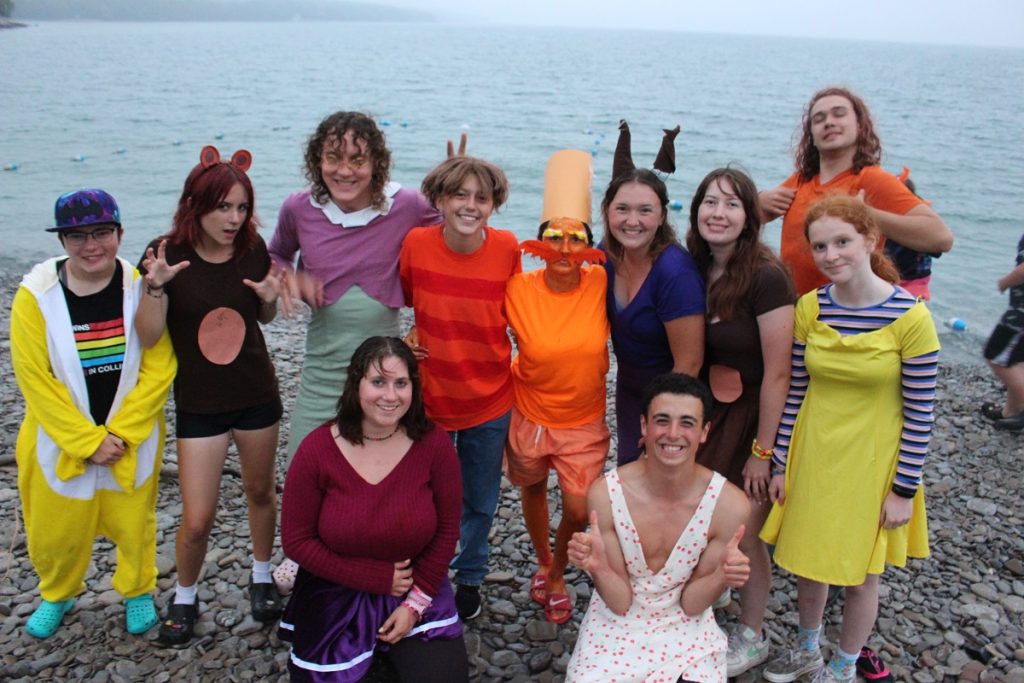 During our one-week sessions, Special Day is an unforgettable experience held at the end of each session. Each Special Day has its own theme. Campers will be grouped into teams to take on thrilling challenges to complete the daily mission. Special Day themes can range from Disney magic, to superheroes and villains, the enchanting world of The Lorax, or even a journey to the Wild Wild West, and much more! Each session is unique and sure to be a highlight for any one-week camper.
Presqu'ile Bound is an epic competition between Prospectors, Voyageurs, Lumberjacks and Highlander teams held during our two-week sessions.
Teams compete in thrilling challenges like burning the rope, synchronized swimming, airbands, and even building a royal throne. But the excitement doesn't stop there – it all leads up to the grand finale: Bound Day! During the final days of camp, teams will conquer their toughest challenges yet, all while racking up precious points. We end with the heart-pounding WALO relay race, where teams race across camp, tackling a series of mind-blowing events before reaching the waterfront.
What Our Parents & Campers Have to Say
"We couldn't be happier with our child's experience at camp. They came back full of stories about the friends they made and the exciting activities they tried. It's clear that the camp provided a nurturing environment that allowed them to grow, gain confidence, and explore their interests. We're already looking forward to next summer!"
"Sending my daughter to camp was a big decision, but it turned out to be the best one I've made. She came back with a newfound sense of independence and a bunch of new friends. I'm grateful to the camp staff for creating a supportive atmosphere. My daughter is excited to go back next year."
"Camp was seriously the best! I got to do so many cool things like canoeing, making art, and meeting awesome friends. It was a little scary at first, but the camp staff were really nice. I can't wait to go back next year!"