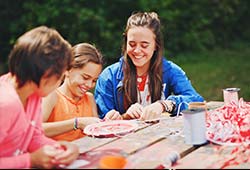 Our Y day camps offer a fun week filled with arts and crafts, drama, outdoor activities, swimming, games and active play time in the gym. Your kids will enjoy a variety of interactive and co-operative activities each day. Activities vary based on the interests of the children and time of year. 
Our YMCA Day Camp programs emphasize fun, safety, skill and social development built upon a foundation of our YMCA core values; caring, honesty, inclusiveness, respect and responsibility. Day Camps and Specialty Camps are open to the public, and registration is on a first-come, first-serve basis. Campers must sign up for full weeks, in order to comply with current Ministry of Health guidelines.
June 27-August 19

$192.50/camper

*Individual days are not available due to Public Health Day Camp cohort regulations
Ages: 4-11
Location: YMCA Health, Fitness & Aquatics facility and Alexandra Community School
Camp Hours: 7:00AM–5:00PM (programming begins at 9:00 AM, late pick up is NOT available)
Registration: Opens February 22 at 10:00AM. All registrations are done online through Camp Brain. Due to very limited spaces, all children will be put on a waitlist with priority going to parents that require care in order to work. If you secure a spot, an email will be sent out within two business days. Full payment must be received in advance of care. If a payment plan is needed, communication can be sent to the camp email and our staff can help set one up. If your child(ren) attended YMCA Camp previously, you should already have an existing account that you can log into.
Day Camp Email: daycamp@osgb.ymca.ca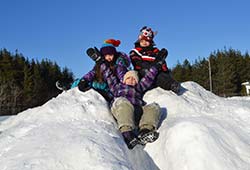 Registration opened February 14, 2022.  March Break Camp is currently full – please email daycamp@osgb.ymca.ca for details.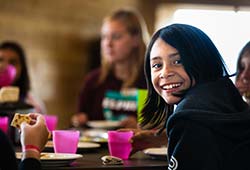 2022 Dates To Be Announced
Spend your Holidays at the Y and enjoy daily activities, crafts, gym play, swimming and more!
Holiday Camp will be offered in December 2022 at our Health, Fitness & Aquatics facility and select Before & After School Child Care programs in Grey Bruce. 
We reserve the right to cancel or alter any programs, times, costs or locations due to registration numbers, policy change, or availability of staff.