Our Y day camps offer a fun week filled with crafts, outdoor play, swimming, games and active play time in the gym. Your kids will enjoy a variety of fun, interactive and co-operative activities each day. Activities vary based on the interests of the children and time of year, and may include sports, arts and crafts, drama and outdoor activities.
Our YMCA Day Camp programs emphasize fun, safety, skill and social development built upon a foundation of our YMCA core values; caring, honesty, inclusiveness, respect and responsibility.
Day Camps and Specialty Camps are open to the public, and registration is on a first-come, first-serve basis. Campers must sign up for full weeks, in order to comply with current Ministry of Health guidelines.
Weekly July 5 to August 20, 2021
Ages: 4-12 years
Summer Camps include trips to local parks, beaches and other places of interest, along with time at the Y! Summer Camps are being offered at three locations:
Hanover Heights Community School
East Ridge Community School 
Port Elgin (Location to be announced) 
Weekly Rate

$192.50 per camper

Short Week Rate

$170 per camper

All camps running August 3-6 will be pro-rated due to the Civic Holiday on August 2.
Specialty Camps will be offered at East Ridge Community School and include:
Water Kids Camp​
Ages: 9-12 years
Dates: July 12-16, July 26-30, and August 9-13, 2021
Requirement: Star Level Swimmer
Enjoy the fun of day camp with the added bonus of working towards another swim level! Campers receive instructional swimming lessons twice a day, plus play fun games, relays and sports in the water. This camp alternates weeks and is only for Star Level swimmers due to current health regulations.
MVP Sports Skills Camp
Ages: 6-8 
Dates: August 3-6 and August 16-20, 2021
Ages: 9-12 years
Dates: July 12-16, July 26-30 and August 9-13, 2021
Soccer, floor hockey, basketball, flag football, baseball, and more! We emphasize good sportsmanship and having fun at this recreational sport camp. Campers will learn a variety of skill sets that will improve their ability to play sports. This camp programming has been altered in order to meet COVID-19 protocols and keep campers safe.
Weekly Rate

$212 per camper
For information on pick ups, drop offs, lunches and snacks, medications, absences, refunds and more, visit our Camp Guidelines and Policies found on our main Camp page.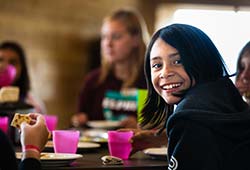 2022 Dates To Be Announced
Spend your March Break at the Y and enjoy daily activities, crafts, gym play, swimming and more!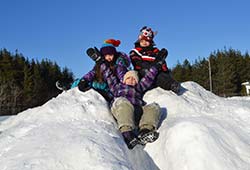 2021 Dates To Be Announced
Have fun at the YMCA each holiday season! It's the perfect place to be when there's no school.